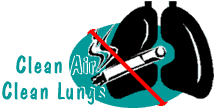 Smoking Ban's Effect on Tourism Studied
SACRAMENTO--Restaurant smoking bans have not hurt tourism in California and other states or cities that adopted tough restrictions, according to a new study disputing a key tobacco industry argument against such laws.
The report by two UC San Francisco researchers, to be published today in The Journal of the American Medical Assn., found that hotel revenue in about half the states and cities actually jumped after strict smoking laws were enacted.
The study also concluded that tourism from foreign lands--where smoking often is more accepted than in the United States--was not curtailed by restaurant restrictions.
"Before many of these laws were passed, there were very specific predictions of catastrophe voiced all over the country by the tobacco industry and their toadies," said Stanton A. Glantz, the UC San Francisco medical professor who conducted the study. "Those dire warnings simply were not true."
Smoking advocates quickly attacked Glantz, who has long jousted with the tobacco industry, and dismissed the study as a biased report intended to hem in smokers by spreading the gospel of anti-cigarette laws.
"Once again, we've got an advocacy piece masquerading as research," said Thomas Humber, president of the National Smokers Alliance.
The study by Glantz and research associate Annemarie Charlesworth marks the third time in the last five years that Glantz has produced a study playing down the economic effects of smoking restrictions.
A 1994 Glantz study found that smoking bans do not cause economic chaos for restaurants, while his 1998 report disputed the effect of smoking prohibitions in bars. The tobacco industry characterized both reports as slanted.
The tobacco industry has attempted to block anti-smoking campaigns or soften existing laws by voicing concerns that tourism could be hurt.
To determine if that had occurred, the researchers looked at hotel revenues to measure the effect of anti-smoking laws on tourism in California, Utah and Vermont as well as Boulder, Colo., Flagstaff and Mesa, Ariz., New York City, Los Angeles and San Francisco. California and the two other states saw an increase in hotel receipts after smoking laws took effect, as did San Francisco, the study found. Four other cities, including Los Angeles, had no significant change. Only Flagstaff experienced a significant slowdown in the rate of increase for hotel revenues.
The study also showed that international tourism rose in California, with an increase in visitors from Japan. New York City saw a jump in European visitors despite restaurant smoking restrictions.
Such results should be of no surprise to tobacco companies, Glantz said. He said that tobacco giant Philip Morris commissioned a 1989 study, kept secret until recently, that found people in 10 European countries were more accepting of smoke-free restaurant ordinances than were Americans.
Glantz and Charlesworth conclude that efforts to restrict smoking elsewhere should not be deterred by tourism worries. "Indeed," they suggest in the study, "these ordinances may even be beneficial for business."
That was hardly the conventional wisdom as California launched a 1995 ban on restaurant smoking. Last year, restrictions were extended to bars. Tourism officials worried about the effect. "It certainly looked like smoking bans could have serious impacts, particularly on visitors from Europe or Asia where there's a preponderance of smokers," said Rick Lawrance, executive vice president of the California Lodging Industry Assn. Instead, Lawrance said, reports from lodging operators seem to back the Glantz study. Visitors have continued to come, and have willingly segregated themselves into smoking or nonsmoking rooms.
But smoker rights advocates such as Humber say the inability of authorities to tightly regulate the smoking ban undermines the credibility of the Glantz study, making the law largely irrelevant and the impact on tourism is negligible. "Enforcing these laws is about as easy as enforcing prostitution," Humber said.
Glantz said the study demonstrates that the tobacco industry's dire predictions for tourism were "a fig leaf" for their real motivation--maintaining profits.
"At some point people are going to stop believing the industry since every claim they've made about smoking laws has been proven wrong," he said.
Source:
ERIC BAILEY, LA Times Staff Writer
InfoImagination © 2000 -- All Rights Reserved